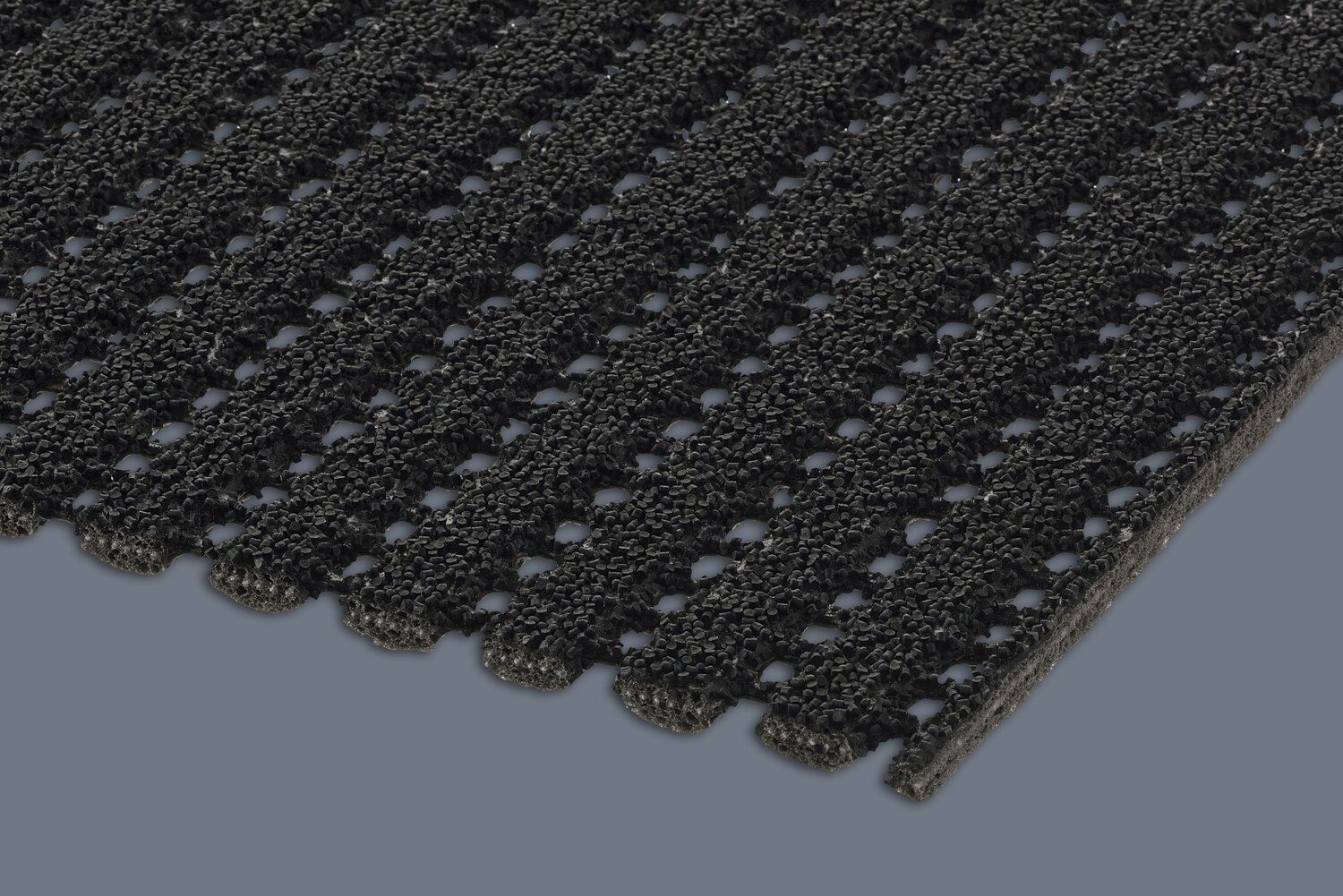 AKO Unico Matting Graphite
SKU UnicoGraphite1
Product Details
Safety Matting for Outdoor areas
AKO UNICO Matting is made from the same material as the Safety Mats. The AKO Unico outdoor mat combines safety and elegance in front of entrances, on balconies, decks or terraces. AKO Unico is highly slip-resistant, even in frost and icy conditions, and it's UV resistant too. AKO Unico is also anti-fatigue and sound absorbing, ideal to deaden noise on walkways and stairways in schools, hotels, offices and factories.
Mats are self securing over 3 sqm or can be fixed with profiles and screws or glue.
120cm wide and is priced per linear metre. Max roll length 10m.
FEATURES

Hard wearing against water, cold and heat
Thin ice breaks when step on it, slip resistance remains
UV and rot resistant
Pleasantly soft, comfortable and safe to walk on
Excellent sound absorption
Easy to cut, lay and clean
Approx. 6-7 mm thick
Delivery cost £15 + VAT ( Delivery to UK Mainland address only, Excludes Highlands, Island and Offshore. Please call us for delivery cost if you live out of the main delivery area )
Save this product for later