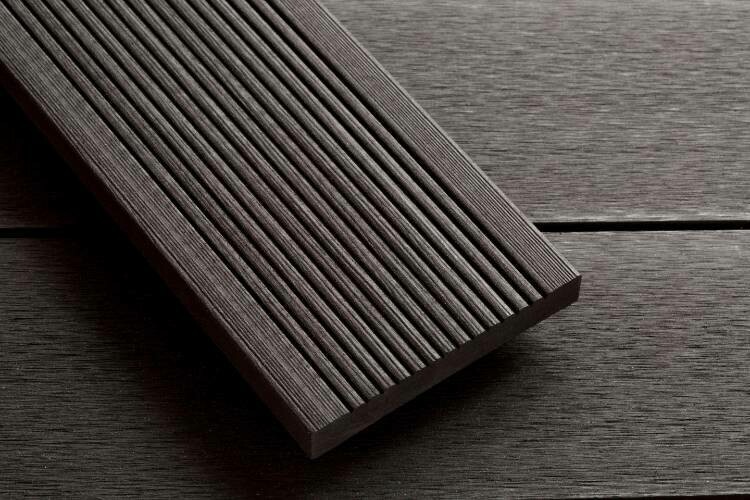 SmartBoard Composite Decking Slate
SKU SB-20-138-3.6-S
Product Details
SmartBoard Wood Plastic Composite Decking 3600mm lengths
A reversible deckboard with a matt, brushed, modern looking finish, The Smartboard composite decking is an obvious choice for the discerning builder. Made specifically to emulate softwood decking, it fits in a very similar way, giving ease of use for landscapers and DIY enthusiasts alike.
Sizes: 20 x 138mm
Lengths: 3600mm ( 3.6m)
Profiles: Smooth/Reeded
Decking Colour: Slate
Finish: Matt
Composition: 90% Recycled
All deliveries will be made with Pallets Track. You will need to make sure you have enough labour/equipment to offload your decking from the lorry on delivery.
Delivery Cost
Zone
Postcode
Delivery Cost
Local
CO, IP, NR

£115.20
1
AL, B, BA, BD, BL, BS, CB, CF, CH, CM, CV, CW, DE, DN, DY, FY,
GL, HD, HG, HP, HR, HX, L, LA1-LA9, LE, LN, M, MK, NG
NN, NP, OL, OX, PE1-PE20, PE26-PE29, PR, S, SG, SK,SN,ST
TF, WA, WD, WF, WN, WR, WS, WV
£144.00
2
DA, DH, DL, EN, HU, IG, LD, NE, PE21-PE25, PE30+, PO1-PO29
RG, RM, SL, SO, SP, SR, SS, TA, TS, YO
£154.80
3
BH, BN, BR, CR, DT, EX, GU, HA, KT, ME, RH, SM, TN, TQ, TW, UB
£187.20
4
CA, CT, DG, EH, FK, G, KA1-KA26, KA29+, KY, LA10+, LL, ML
PA1-PA19, PL, SA, SY, TD, TR
£198.00
5
AB, DD, PO30-PO41, IV4-IV11, IV13-IV19
£331.20
6
E, EC, N, NW, SE, SW, W, WC
£194.40
7
HS1-HS2, IV20-IV29, IV37+, KW1-KW14, PH8-PH13, GY, JE,
£442.80
8
HS3+, KA27-KA28, KW15-KW17, IM1-IM9, PA20+, PH15+, ZE
£511.20
Save this product for later